Despite the fact that a minimalist wardrobe seems like it would be restrictive, it can provide you with more outfit options than you would think. When done correctly, a minimalist wardrobe can be both stylish and versatile. So, if you're looking to downsize your closet and simplify your life, here are some stylish outfits that will help get you started.
There's something about a minimalist wardrobe that feels so chic. Maybe it's the pared-down simplicity or the fact that you can focus on creating a few great pieces rather than cluttering your closet with lots of trendier but ultimately disposable items. So, if you're looking to add some minimalist pieces to your wardrobe, read on for some stylish outfit ideas.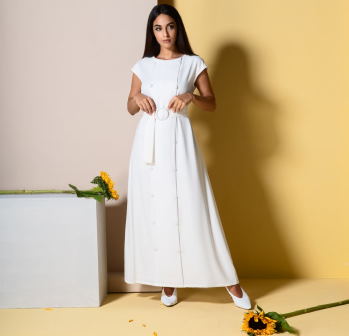 Some people like to keep their outfits clean and simple when it comes to fashion. After all, less is more. So, if you're aiming for a minimalist look today, pick one of the following outfits that use an absolute minimum of accessories and colors.
Can you be a minimalist and like fashion?
When starting with a minimalist wardrobe, it can be hard to know where to begin. So here are some steps to help you get started. First, think about every woman's basic in her closet. These include items like a good pair of jeans, a versatile dress, and a little black dress. Next, build on those basics with key pieces that will help you create different looks. A few key pieces might include a blazer, scarf, and statement necklace. Finally, work on paring down your wardrobe by getting rid of anything that doesn't serve a purpose, or you don't wear regularly. By following these steps, you can create a minimalist wardrobe that works for you and makes getting dressed each day much easier.
Whether you're a minimalist or not, chances are you enjoy fashion. While minimalism and fashion may seem like opposing concepts, they can appreciate both without overindulging. So here are a few tips on being a minimalist and liking fashion. (Keep in mind that these tips are just suggestions; there is no "right" way to do things.)
Minimalism is all about simplicity and organization, so try to stick to classic pieces easily mixed and matched. Opt for solid colors and simple designs, and avoid trends that will go out of style soon. Be selective when adding new items to your wardrobe; only buy what you really love and often wear.
Outfits you can create with one basic piece of clothing
Do you ever feel like you have nothing to wear? This can be especially true when you're trying to put together an outfit with a limited number of pieces. If you're looking for something versatile and easy to style, consider investing in a basic piece of clothing. With just one item, you can create multiple outfits that will help you look your best. We'll explore some of the outfits you can create with a basic shirt. Read on to get inspired.
My favorite basic piece of clothing to work with is a dress–not because it's inherently versatile, but because I love dresses so much, I could never get bored with them. One day it might be a dress in one color, the next day another one, and then maybe even another one! It keeps my outfits refreshing and exciting.
But if you're not as much of a dress enthusiast, here are my best tips for making the most out of one essential piece of clothing. These can work whether it's a dress or shirt or even shorts–it's your choice.